Fields OPEN
as of
15 FEB 2023
Rainout & Information Hotline
Call 281-342-0404
Leave a message
For Spectators
No spectator should attend a game if they are ill, have had a fever in the last 24 hours, or are experiencing any symptoms of illness.
Unsupervised children or animals are not permitted. Dogs must be on physical leashes per park rules.
Artificial noisemakers electronic or otherwise are not permitted.
Anyone may be asked to leave by a referee or Lamar Soccer Club board member for not following the rules and guidelines or for exhibiting any signs of illness.
Only players and team staff (coaches and managers holding an APP) are allowed to come onto the field area during training. We ask parents to remain in the parking lot or further away from the fields during training.
Illness Guidelines
The player/coach cannot have had a fever (100.4° or higher), cough, or shortness of breath during the last 7 days without a medical diagnosis.
The player/coach cannot be experiencing any symptoms related to COVID-19 or be restricted by a healthcare provider.
Any player showing any symptoms or possible negative medical conditions may be removed by the coach or any club official immediately and sent home or set apart from the rest of the group until the player can be sent home.
If a player tests positive or is suspected of having COVID-19, that player must notify the coach immediately.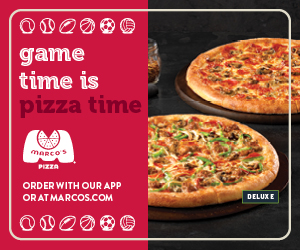 Club members: The club does a lot of volunteer work on our fields to keep them in the best shape possible. We also have an exclusive lease on the fields from the city, and non-club members are not supposed to be on the fields AT ALL (club members should have a coach present). The public field is behind the football field, and you should point that out to them. If you see non-members on the fields, please ask them to leave especially if it is damp (tears up the field worse) or our players are on the fields (liability concern). It does not matter if they are on another end of the field or using a different part… they are not supposed to be on the fields. Your fees are what pay for fertilizer, seed, water, paints, goals, nets, lighting, etc. Your sweat is what puts things in place. Please, help us be good stewards of your money by reducing the wear and tear on the fields and costs associated with their upkeep. Thanks!